Who is
Lynda Carter
, who dated her, what
troubled past
is she hiding and how is her
daughter
involved? Let's take a trip down memory lane.
Lynda Carter is considered to be one of the leading cultural icons today. Born in Phoenix, Arizona as Linda Jean Cordova Carter in 1951, the actress, model and singer knew that she belonged in the entertainment industry from a very young age. Carter originally came from a musical background, performing and touring with several bands in her teens. After winning Miss World USA, the talented Carter gained vast experience as a successful model before deciding to pursue a career in acting. Carter's status rose to worldwide fame when she landed the lead role of DC Comic's superhero Wonder Woman in the titular series in 1976. After the show ended in 1979, she continued acting and performing in countless TV shows and films, but still considers the show to be her most known role to this day. Throughout the years, Carter had to battle some of her own inner demons and deepest fears in order to regain control over her career and her family life.
---
---
In hindsight, Wonder Woman boosted women's power in the testosterone-flooded movie industry during that era and is considered to be a major step forward in the evolution of feminism and women's liberation in modern day cinema. In the '70s, Lynda Carter was the one that every woman wanted to be and every man wanted to be with. After a few years out of the limelight, Carter made a comeback to the public eye following the revival of her famous role in 2016 by actress Gal Gadot. Carter officially supported the new Wonder Woman adaptation while also influencing DC Comic's younger generation in show business. Even today, Carter continues to serve as a model of mature beauty and a perfect example of the work-life balance for many women around the globe. Here are some interesting stories of the life of the original Wonder Woman, Lynda Carter.
Worldwide success
Lynda Carter landed her famous double role of DC Comic's Wonder Woman and Diana Prince in the successful titular TV show. Wonder Woman aired for three seasons from 1975 to 1979. It was originally on ABC for its first season before moving to CBS for the last two seasons. The show was a cultural phenomenon in Lynda's time, gaining millions of fans. Even today, the show is broadcasted in syndication on many TV channels around the world.
Who is Lynda Carter?
Although the original idea of Wonder Woman was meant to represent the traditional all-American image of a superhero to the United States, diversity was already making its way to the mainstream media through a backward channel. Unbeknownst to many people in show business and around the world, Carter's heritage was of mixed origin. Her father was from Scottish-Irish ancestry and her mother, who was originally from Mexico, had also Spanish and French origins.
Bullied at school
As surprising as it sounds, Carter revealed that she was not popular during high school in her teenage years. During a conversation with TimeOut Magazine, the actress said that she suffered from bullying countless times as a teenager. She also said that the kids would often call her names, including the name Olive Oyl, a character from Popeye, due to her height and large feet. Following Carter's success, those bullies probably realized that she had gotten the last laugh.
Changing her name
Ever since she was a little girl, Lynda Carter knew that she was going to be a part of show business. The talented actress and singer was born in Phoenix, Arizona as Linda Jean Cordova Carter, but she preferred to be known as one of a kind. Therefore, she then chose to change her name from Linda to the more exotic Lynda in order to stand out in the entertainment industry.
Her drinking problem
The famous '70s TV star has admitted in an interview that she suffered from alcoholism in the past. She began drinking in her twenties after Wonder Woman went off the air, but her habit got worse after her first marriage ended in 1982. Carter recalls that it felt like being in an abyss without the willpower to leave. The actress revealed that she drank in order to avoid her "emotional difficulties", often alienating people around her in the process.
Hiding her secret
According to Carter, things had gotten worse during second marriage. Lynda said that she was very good at hiding her condition but also said that she did not feel present in her children's lives. Eventually, after many years, Carter understood that she could no longer keep it as s secret from her family. Her husband Robert then urged her to stop for the sake of their relationship and their children and to seek professional help.
Back into sobriety
Carter then decided to get her life back and sought treatment at a rehabilitation center near her home in Washington D.C. According to the actress, she asked God for help and guidance in order to recover from her situation. Luckily, her treatment was successful and Carter said that she learned a great deal about herself and about the best measures of human nature. She has since been sober and has not relapsed.
Beauty queen
Her career began when 21-year-old Carter had spontaneously entered a local beauty competition that was held in her home state of Arizona. After she won 1st place, Carter was sent to compete and subsequently win the Miss Phoenix and Miss Arizona competitions. Carter then represented the United States in the Miss World Pageant in 1972, eventually reaching the contest's semi-finals. Although she didn't win, the competition managed to boost Carter's status in the entertainment business.
Almost gave up
Luck was certainly on Carter's side, who almost gave up acting before landing the role of Wonder Woman in 1975. During that time, she was a struggling actress in Los Angeles, and considered going back to Arizona as all her savings had almost run out. According to Carter, she had barely any money in her bank account when she got the call from the producers and had to ask for loans from friends in order to pay rent until she received her first paycheck.
A talented musician
Although Lynda Carter is a household name due to her TV and film career, she actually started as a musician. Choosing to pursue her passion since a young age, Carter played guitar and marimba in several bands while still in high school. At age 17, she joined her two cousins and together they performed as a musical group called The Relatives. Their drummer was Gary Burghoff who later left the band to appear in the hit show M*A*S*H.
Moving to film
The group toured the United States from coast to coast and ended up being the opening act for a show in the Sahara Hotel in Las Vegas for almost three months. Since she was under the age of 21, Carter had to be sneaked into the hotel through the kitchen. After the group disbanded, Carter joined a different group called The Garfin Gathering in 1970 but chose to keep her musical career on the back burner as she preferred to concentrate on her acting career.
Inventing the famous spin
Lynda Carter actually invented the Wonder Woman signature spin in the series. During an interview she gave in 2005, Carter admitted that she came up with the transformation move, pointing out that it was not present in the original comic. While the show's producers debated on how to perform the change from Diana Prince to Wonder Woman, Carter, who was also a dancer, suggested that she do a pirouette for the transformation, hence creating the character's trademark.
Working with Coppola
Originally, The actress was due to play in Francis Ford Coppola's epic film Apocalypse Now. Carter was initially cast as a character in the movie, but after the film's production was delayed due to various circumstances, she could not appear in it due to a scheduling conflict with filming a new season of Wonder Woman. Carter was replaced by Colleen Camp, but some footage of her remained for the Redux version that was released in 2001. A photograph of Carter appears during a small scene in the movie.
A true Wonder Woman
Carter is also a Wonder Woman when it comes to supporting the ideals she believes in. Throughout her career, the actress constantly supported different causes and has been raising awareness for many socio-political issues including equal rights for the LGBT community. She frequently attends pride parades in Washington D.C. The actress also supports women's rights and is a spokesperson for Irritable Bowel Syndrome, a sickness that plagued Carter's mother for over 30 years.
Charged with fraud
In 1992, Carter's second husband, Robert A. Altman, was accused of bank fraud. Altman, who is a lawyer, was charged with an attempt to commit fraud against regulators in regards to a secret acquisition involving the Bank of Credit and Commerce International. He was prosecuted and was facing a long sentence. Luckily for Altman, Carter was by his side at all times and supported him throughout his trial. Eventually, Altman was acquitted of all charges.
Her own stunt double
In the '70s, the entertainment business was comprised almost entirely of men. When filming a dangerous scene where Wonder Woman hangs from a helicopter, naturally a stunt double had to be used. Carter was furious when she found out that there weren't any female stunt doubles to perform it, and felt it was absurd for a stunt man to perform her actions. After the incident, the studios decided to hire the first stunt woman ever in Hollywood.
The new Wonder Woman
Carter's most famous role made a stunning comeback when the Wonder Woman franchise was revived by the DC universe. Fans were besides themselves when it was announced that the '70s legendary superhero will be featured on the big screen for the first time, and will be portrayed by the newcomer to Hollywood, Israeli model and actress Gal Gadot. Despite being skeptical about the new adaptation, Carter later expressed her enthusiasm about the project, hailing Gadot and fellow co-star Chris Pines's performances in the titular 2017 blockbuster hit.
Her net worth
Today, Lynda Carter is still considered to be one of the most memorable actors around the world. In addition to her famous performance as Wonder Woman, Carter appeared in many other TV programs, music and theater. At the peak of her career, she was thought to be one of the richest actors in Hollywood. Carter has invested most of her earnings in various prospects as well as purchased a mansion in Maryland. Her current net worth is approximately $10 million.
Her house
Today, Carter lives with her husband Robert A. Altman in a 20,000 square foot mansion in Potomac, Maryland. The house, which has been their home for the past 25 years, is designed in an antebellum style. The mansion sits on almost 7 acres of land and has its own tennis court and a pool. According to the actress, the decoration is extremely eclectic and is a mix of many different styles, including French, English, Danish and Chinese.
Show changes
Many fans wondered about the creative changes that occurred during the series' run. In the 1975 pilot and the show's first season, the story was set in the 1940s, in the midst of World War II. When the series moved from ABC to CBS for the second and third seasons, the network decided to change the show's timeline to the 1970s, renaming it The New Adventures of Wonder Woman. The change went smoothly as the character of Diana Prince, aka Wonder Woman, being immortal, does not age.
Career in Hollywood
During her career, the accomplished actress focused mainly on the little screen, while making cameo appearances in several movies. Throughout the years, Carter has appeared in many TV shows including The Muppet Show, Law and Order, Smallville and Two and a Half Men. She also played in numerous films such as Bobbie Joe and the Outlaw, Super Troopers, and the 2005 remake of the classic film The Dukes of Hazard.
Cultural icon
The actress is still very fond of her famous role in the '70s. According to her, Wonder Woman was very accessible and managed to serve as a classic role model – every woman wanted to be her or to be best friends with her. Even today, Wonder Woman is still regarded as a cultural icon and has remained an inspiration for thousands of women all around the globe.
Going back to music
In recent years, Carter has decided to make a comeback to her oldest passion – music. More than 30 years after her first album came out, she released a long-awaited second album in 2009 called At Last. Fortunately for her, the Album was extremely successful and it quickly topped the U.S Billboard and Jazz charts. Based on its success, Carter decided to go back to the studio and released a third album in 2011 called Crazy Little Things.
Role model
Carter has said many times that her role as Wonder Woman was quite revolutionary at the time. She felt that the show presented the idea of feminism for the first time to the general public. The actress pointed out that the show helped in reducing the dominant male presence on American television. In her eyes, Wonder Woman has led the way for many other female characters on TV, such as Roseanne Barr and Tina Fey.
Performing with Kenny Rogers
After the colossal success of her role as Wonder Woman, Carter decided to return to her first artistic passion – music. Portrait, her first album, was released in 1978 and several songs from it were performed by Carter herself as Diana Prince on the show. In 1980, she sang a duet with famous country singer Kenny Rogers, performing the song "You and Me" on her television music special "Lynda Carter Special".
Family life
Carter was married to her first husband, her former talent agent Ron Samuels, from 1977 to 1982. In 1984, she met and married her current husband, Attorney Robert A. Altman (not to be confused with the famous director). Altman was employed in Washington D.C and the actress chose to leave Hollywood in order to join him in 1985. Together, they had two children; James, born in 1988, and Jessica, born in 1990.
Video-game career
Lynda Carter possesses the golden touch in everything she does, whether it be television, film, theater or music. In addition, she also found new territory in the video games industry. Carter is a prolific voice actor, who amongst many roles dubbed several characters in The Elder Scrolls games series. Recently, she voiced a character in the game Fallout 4, while also composing some of her own original music for the game's soundtrack.
Her legacy
The new movie Wonder Woman has become one of the highest-grossing films of all time, while also receiving critical acclaim from many critics around the world. Amongst the film's many accolades, it was named the best film ever made in the DC Comics universe. Carter expressed her happiness, knowing that her legacy was successfully continued, as she herself was already named as one of the honorees in the company's 50th-anniversary publication for her work on the original Wonder Woman series.
Plastic surgery
Even at her age, Lynda Carter is often considered one of the most beautiful mature actresses in the world of show business. However, many rumors have been circulating regarding her overly-natural look. According to various sources, Carter allegedly underwent several plastic surgeries as she began to develop wrinkles around her face and neck a few years ago. Many reporters claimed that she had had a successful facelift in order to keep her skin firm.
Perfect measurements
During her successful years as a model and actress, Carter was an object of envy by many women due to her stunning looks. Carter was famous for her ideal hourglass-shaped body and her large natural 'assets' (she wears a 34C bra size). The beautiful Carter also had a slim waist and round hips to complete the look. She was extremely popular back in the day for her riveting performance as Wonder Woman, where she often appeared in her rather revealing costume.
Wonder Woman's mother
Carter praised her mother, Juanita Cordova, often stating that she was ahead of her time. When she grew up in Arizona as a little girl, the model recalled her mother being extra caring about her and her looks. Carter's mother was very aware of the sun's many hazards and warned her daughter to always look after herself. The actress still admires her mother to this day, whose skin and looks are still quite youthful-looking considering she is in her 80s.
Her new diet
Regarding her weight, Carter said that she used to easily have a perfect body in her youth, but now works extremely hard in order to maintain it. According to the model and actress, she gains weight easily but has decided to never keep any "fat clothes" in her closet as a lesson in life. Carter said that when your jeans do not fit, it's time for you to work hard in order to fit back into them.
Current look
Lynda Carter admitted that she is now in a new phase in her life and would do everything she could to maintain her current looks. While she is grateful for her good genes, Carter has said that she received her father's tendency for greying hair and has been coloring it since her 20's. She said that she uses good creams for her skin, stays out of the sun and visits the doctor for botox injections. Carter also pointed out that she does not rule out plastic surgery but has never done it.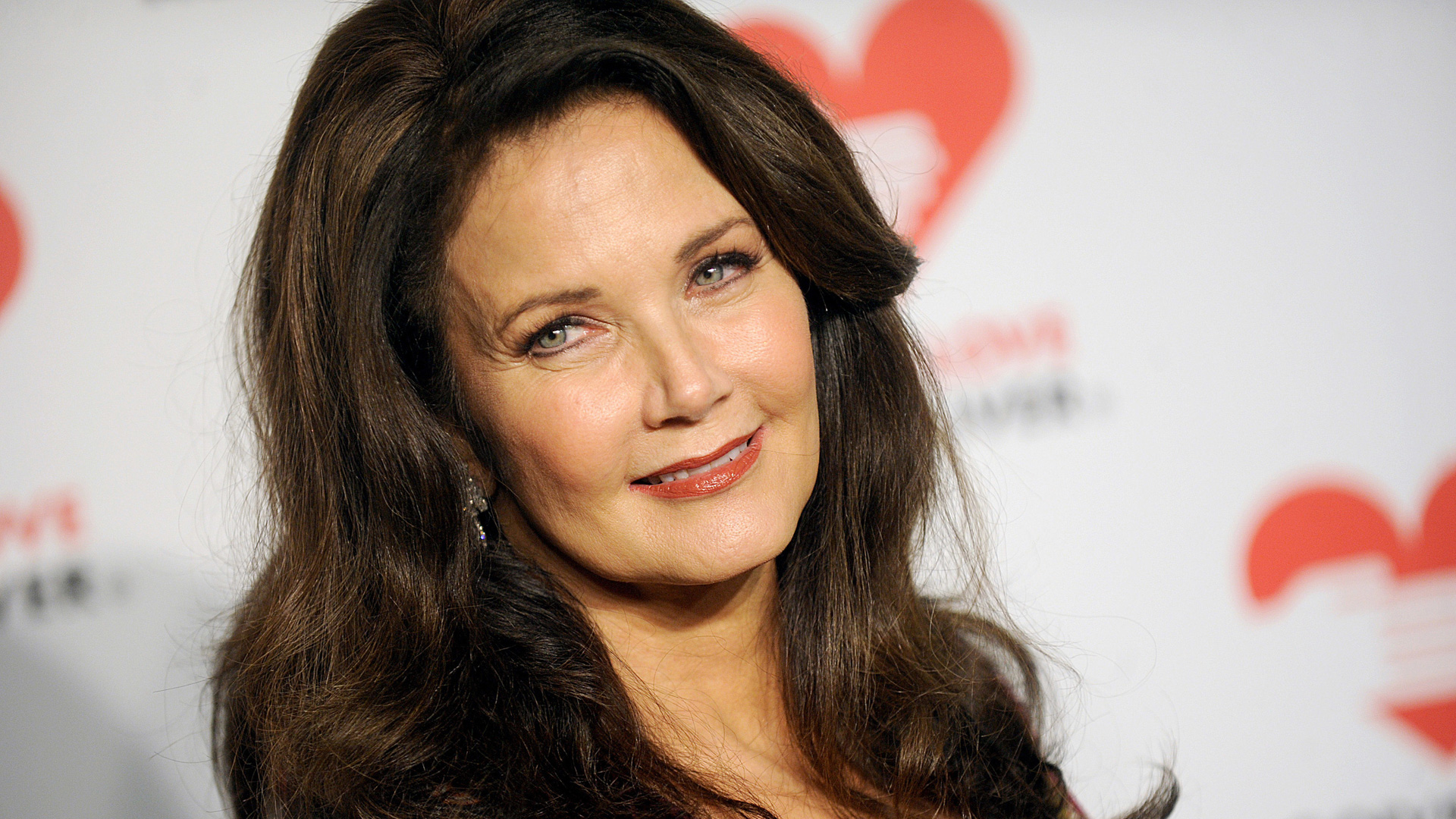 Legal wonder
Although her mother has been in the entertainment industry for many years, Jessica Carter Altman decided to step away from show business for now. Instead, the beautiful daughter of Wonder Woman chose to excel academically, attending the University of Michigan. After she graduated with a B.A in Psychology, Altman decided to earn a Ph.D. in law while working as an intern at a law firm, based in the Washington D.C Metropolitan area.
Her daughter
Lynda Carter's daughter, Jessica Altman Carter, sure got the glamour genes from her mother. While Jessica never thought of starting a career in the entertainment business, many fans around the world suggested that the beautiful Jessica should be replacing her mother in the new version of Wonder Woman. While we have no idea whether she has any acting chops, her looks are stunning and if she could have pulled it off, she should have been considered for the part. No offense, Gal Gadot.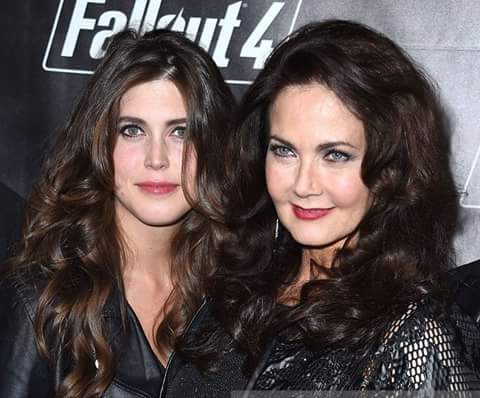 Sunscreen advocate
Lynda Carter is famous for having beautiful skin, and she knows it. That is why she makes sure to take care of it as much as she can, and doesn't go anywhere without putting on sunscreen. Your skin gets damaged by the sun's UV rays, and we have the sun shining on us a lot – whether it's through the window of our office or home or through the windshields of our car. But by constantly putting on sunscreen you can keep spots and blemishes off your skin, just like Lynda.
Nashville is one of her favorite cities
Lynda Carter is a traveling jazz performer and has performed in venues all over the United States. Her music has taken her to the Kennedy Center, Los Angeles, New York, and even into the world of video games where she helped provide the soundtrack to Fallout 4. However, when asked about her favorite city to perform in, she says she absolutely adores Nashville. One of the main perks – constant live music, even in the airport.
Tips to keep from getting rundown
When Lynda Carter is on the road, she has to travel from state to state all across America. It's a hectic enough schedule to wear down any 25-year-old musician, let alone someone over twice that age. Lynda's schedule is set to ensure she remains alert and focused and is therefore incorporated with a lot of physical movement and exercise. One of the things she does is find a coffee shop a half mile away from her hotel, walk to it, drink, and walk back every morning.
Travelling for fun
When Lynda Carter isn't traveling for work and different performances, she also likes to travel to remote and exotic locations. Two of her favorite places to travel are to the jungles of Myanmar as well as the Serengeti in Tanzania. However, when she goes to these places, she is not going for a spiritual or adventurous trip, she is going to sightsee and does it all in first class style.
Keeps away acne
It is not only kids who have problems with acne. It turns out that adults are prone to them as well. Just like the rest of us, Lynda Carter is no stranger to random blemishes. However, she claims to have found a solution to acne. She takes egg whites, whisks them, then puts the whites on her face. She lets the goop sit on her face for 20 minutes then washes it off. Sounds gross, but have you ever seen her with pimples?
Reality TV
While Lynda Carter is a tv icon, there is a different part of tv that she is fond of – reality tv. She really enjoys watching "Amazing Race", "Survivor", and "Deadliest Catch". She was a guest judge in Ru Paul's "Skin Wars", and while she more often than not rejects this kind of jobs, she agreed because she wanted to see the "clashes behind the scenes". She said, "It was interesting to see this during the show. Everyone is on their best behavior until one crosses another or they don't get picked. Then you can really see some sparks fly!"
LGBT Icon
One of Lynda Carter's dreams was to become a role model for the LGBT community. She was once told that if she is able to get the LGBT community to follow and support her, she will have "made it." In fact, when she was first told that the entire LGBT community was in love with her and supported her, she literally jumped for joy. Now, she is a huge LGBT icon, and is a major campaigner for that community's rights.
The next generation
Carter has said that she sometimes gets envious of Jessica for her young, clear skin and for her carelessness regarding her body, while Carter gets older. The former model later admitted that she herself had come to terms with her current age and show now embraces every little wrinkle with love. She still, as we know, puts in a lot of effort in order to maintain her skin and keep it as clear and clean as she possibly can.