The Swedish band ABBA was one of the most successful bands in the world during the early 70s to the early 80s, while giving us countless of memorable songs. Starting out in the early 70's. the group was composed of two couples, whose given names make up the acronym name for the group; Anni-Frid Lyngstad, Björn Ulvaeus, Benny Andersson and Agnetha Faltskog.
---
---
Upon winning the 1974 Eurovision song contest with their hit song "Waterloo", The band became an overnight sensation. Later, the band managed to maintain and expand their initial success and went on to become of the biggest pop acts of all time, with an estimated sales of $600 million. With devoted fanbase all across the globe; From the US and Europe to Australia and the far east, the Swedish foursome made history for being the first group from a non-English-speaking country to achieve such a colossal success.
ABBA was one of the hard-working bands in the music business, and it became famous for its lush arrangements and catchy, memorable hooks. However, inside the group, several tensions began to rise and in the end, both couples decided to split up but all four members chose to remain in the band. They went on performing, as usual, feeling that ABBA is bigger than its sums.
However in 1982, After a small session for the next album, The band decided to call it quits, leaving millions of fans stunned and broken. Although they were offered unthinkable sums of money for a reunion, they insisted that they are disbanded for good. The band eventually gained a cult status, and their music was featured in several 90's movies while also being the basis for the romantic musical mega-hit "Mamma Mia", that came out in 2008. Here are a few secrets you probably didn't know about one of the classics pop bands in modern history.
Starting on the left foot
When Abba first started, the group initially decided to name themselves based on their initials into an acronym. The band then traveled under the name LUAF for five years, but eventually, They came to realize that the name didn't sound right. After further discussions, the band members decided to use their first names rather than their surnames, and traveled under the name AABB for four months, before finally deciding on the name ABBA.
Looking for a hit
Abba became a household name all around the world after they won in the 1974 Eurovision song contest with their song "Waterloo". Bjorn said that due to the fact that the competition was held in the United Kingdom, they had to write a hit song about a major London rail terminal. They thought about every known station in the UK, but could not find any that rhymes with the chorus line "Couldn't escape if I wanted to".
A fairytale ending
The band was extremely frustrated from their failed attempts and nearly gave up on their chances. Then, like a fairytale story, a fluke happened when three minutes before their performance, someone came into their dressing room and approached Bjorn. The man held a ticket and asked him if he'd like to go to Waterloo. The band members looked at each other and knew that their prayers had been answered.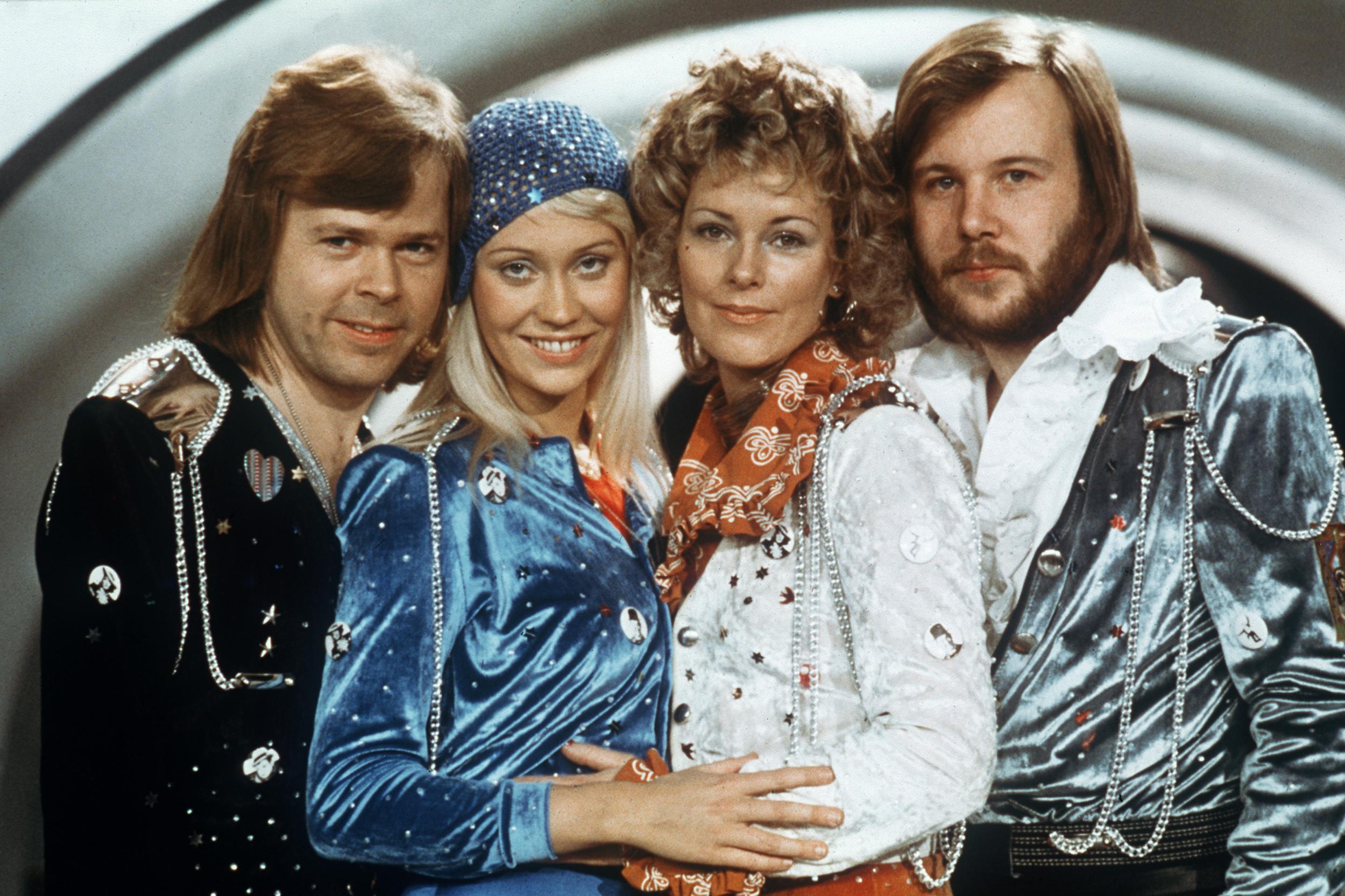 The fifth member
While ABBA was officially known as a quartet, they were often assisted by an unofficial fifth member named Stig Anderson. In the beginning, Anderson was the one that encouraged them to start a band and invested in them. He then became their manager, as he was also known for managing other successful Swedish acts before ABBA. Later, he co-wrote some of their biggest hits, such as "Waterloo", "Mamma Mia", "I do, I do, I do, Ido", "S.O.S" and "Dancing Queen".
Cause for breakup
Contrary to popular belief amongst the fans and the media, the relationships and marriages between the four band members were indeed real, and they were not a part of any publicity stunt. Both couples began dating on 1969, several years before the group was formed. However, Bjorn and Agnetha also got married that same year, while Benny and Frida were engaged for almost ten years before marrying each other.
The same person
A conspiracy theory regarding the band began circulating over the years amongst their fans and the press. They found out that Benny and Bjorn have never been photographed together alone, leading to spreading rumors that they are, in fact, the same person. However, forensic scientists who examined the case argued that if the pictures are studied carefully, Benny has his hair parted to the left while Bjorn has his part to the left.
A cold shoulder
During the 1970's, ABBA was badly treated by many journalists in their homeland. In a documentary about the band made in 1999, Frida recalled that the band received a lot of criticism from the Swedish press due to their non-involvement in politics of any kind. She also added that the group was also heavily criticized for selling many records and earning a massive amount of money, a thing that was considered immoral during Sweden's political climate back then.
Bjorn's height
Bjorn had an ongoing issue regarding his height, as he's a little under five foot tall when wearing his platform boots. Apparently, his piano, which stands a bit less than two foot on the ground, has been specially scaled down for him. Reportedly, Bjorn chose to wear a beard under the impression that it makes him look taller. Also, he will never be photographed with tall celebrities. Luckily for him, the late Queen mother, who was their biggest fan, was fairly short.
Song of separation
According to recent studies, about 18 percent of all the marital break-ups around the globe took place while the ABBA song "Knowing Me, Knowing You" was playing in the background. Hans Grudellmeir, a professor of social psychology from a family research institute in Oslo, claims that the song has a certain unpleasantness which can break even the happiest marriages. He then added that they held controlled experiments in which married couples were forced to listen to the song while closed together in a room. When the song ended, many couples were screaming at each other, while wanted to get a divorce.
The ABBA religion
ABBA's legacy was so influential it served the basis for a new religion. In a deserted village in New Mexico called Chiquitta, around two hundred ABBA hardcore fans gather in an abandoned farm. The fans treat their love for the band as an entire religion. They wear special hair-dos that contain pudding and often dress in special silks. The abba-themed weddings also take place at the gathering, in a group of five couples, and afterward, they worship a god called Fernando.
First No.1 hit
Before they rose to world fame and became recognized as pop idols, Benny and Bjorn achieved first success in 1972. Both of them were cast as leading characters in a song called "The Smurf Song" by Father Abraham. Originally from The Netherlands, Father Abraham originally saw them while walking in Amsterdam. He wanted to record the song for a long time, and upon seeing the two Swedes walking down the street, he knew they were perfect for the job. The song went to become number one in many countries.
Number one fans
Many fans and critics think that the band's biggest success was in the United Kingdom, where she had nine No.1 hits on the UK chart. However, The truth is that another country from the British Commonwealth is considered their biggest fan – Australia. While the band had only six No.1 hits in the land down under, they created history in the 1970's when more than half of the country watched an ABBA TV special.
Legacy in cinema
The Swedish band's influence on the Australian audience remained even after they eventually disbanded. Evidence of that legacy could be found in two of the most famous movies ever to come out of Australia: "Muriel's Wedding" starring Toni Collete and "The Adventures of Priscilla, Queen of the Desert", both came out in 1994. The latter introduced to the world the then-unknown actors Guy Pearce (L.A Confidential) and Hugo Weaving (Matrix, Lord of the Rings).
Success in Eastern Europe
Due to several reports, The Swedish foursome had an enormous success in the eastern part of Europe during 1970's, and their sales were skyrocketing. In fact, their sales were so high that the band had to accept payments in oil instead of money. This situation occurred due to the fact that some of the countries, who were still under the iron curtain of communism, didn't have sufficient funds on hand.
A belated success
ABBA was a global phenomenon for many years, but still never had a major success in the US charts. "ABBA: The Album", their highest-charting album in America, peaked only at number 14 and they managed to put only 4 albums in the Top 20. However, when the Movie "Mamma Mia" came out on the big screen in 2008, the film's soundtrack went straight to number one on the US Billboard, making it ABBA's first chart-topping album in the US.
Divorces in the band
Although both couples eventually got divorced (Agnetha and Bjorn in 1979, Frida and Benny), it wasn't related to their any pressure within the band. All four members said it was the other way around, and added that the band is what kept their marriages in the first place. After their divorces were finalized, the couples continued to work together as they thought they had more to give. However, when arriving at the studio, the divorced couple understood that working together in the studio was too strange for them, and they decide to disband the group.
Frida's history
Anni-Frid Lyngstad, occasionally known as Frida, was the only member of the band who wasn't of Swedish origin. Originally, she was Norwegian by birth from her mother's side while her father was of German origin. As it turned out, Frida's father was a sergeant in the Wehrmacht and was on assignment at Norway when he met her mother, and they became romantically involved.
A twist of fate
At the end of World War II, her father returned back to Germany while Frida, her mother, and her grandmother decided to move to Sweden. After her mother died at age 21, she was left alone to be raised by her loving grandmother. Initially believing that her father died when his ship sunk during his return, Frida was stunned when she found out that he was very much alive after ABBA became successful in 1977. She eventually met him soon after the discovery.
Frida's UK scandal
In 2009, Frida was linked to a major scandal in the United Kingdom, which involved the country's then security minister. Admiral Sir Alan West, who was appointed by prime minister Gordon Brown to lead the war on terror, has admitted that he was unfaithful to his wife. West reportedly became acquainted with Frida many years ago, and they became good friends. He eventually confessed that he had gone through a marriage crisis, and began having an affair with ABBA's famous singer.
Money, money, money
While ABBA is considered one of the richest and successful bands in the music world, most of their revenues went back to their home country of Sweden. Back in the 70's and 80's, the band paid their taxes to the Swedish government, which were 85%. Unlike other Swedish superstars, ABBA refused to move to a tax haven such as Monte Carlo. During that time, ABBA was known as one of the three largest exports to ever come from Sweden.
ABBA's outfits
The band was known for dressing in ridiculous stage costumes such as Phosphorus-colored outfits, high heels, and catsuits during their performances. The group later admitted that they only did that in order to pay fewer taxes to the Swedish government. As it turned out, they cleverly exploited a hole in the Swedish law, that says that if a cloth owner could prove that his clothes are not for daily use, they will be tax-deductible.
Hard workers
Although it seemed that the Swedish foursome was successful due to some kind of "hit formula", things were actually the other way around. The band members were actually known as highly ambitious, hard workers and perfectionists. Benny and Bjorn would meet for intensive writing sessions each day, and they would often improvise melodies on the guitar or the piano for approximately 5-6 hours a day. The group pointed out that even though the songs sounded like an easily constructed pop, they work hard for days on each track.
ABBA's world records
During its musical history, ABBA was known for breaking many records in show business. While their compilation album ABBA Gold was one of the best-selling albums in history, The band itself had sold between 400-500 million records worldwide, making them one of the best-selling artists of all time. Also, the group was the first band from a non-English-speaking country to have charted all English-speaking countries including Canada, Ireland, Australia and New Zealand, South Africa, the United Kingdom and The United States.
Frida's royal life
In 1986, Frida became involved with Prince Heinrich Ruzzo Reuss von Plauen, who lived in Switzerland. The prince was head of a former German royal house, and she became officially royal after marrying him in 1992. Through him, Frida became friends with King Carl Gustaf of Sweden and they often spend their holidays together. She lived with the prince in his castle at Freiburg until he died from cancer at the young age of 49.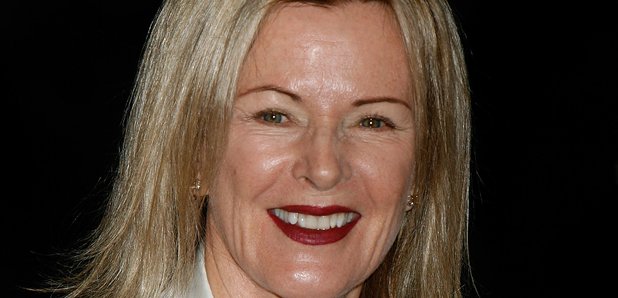 Hated by the industry
In contrast to the colossal success that ABBA had around the world, the music industry in that time actually hated the band. Malcolm McLaren, who was a known band manager in the United Kingdom and an influential musician himself, said that the group represented everything they wanted to despise. McLaren added that he hated the idea of mothers and fathers all around the United Kingdom whistling their tunes in their suburban homes.
A grossing comeback
The band had made a glorious return to the public eye in 2008, when the romantic musical comedy "Mamma Mia", which was based on their songs, came out in theaters worldwide. The film adaptation, which was based on the 1999 West end musical, featured an all-star ensemble cast such as Meryl Streep, Colin Firth, and Pierce Brosnan. Although the film received mixed reviews, it grossed $600 million and was the highest-grossing film ever made by a female director until Wonder Woman in 2017.
Second language
Many years after the band disbanded, a major discussion was held on whether the members of ABBA knew how to speak English, or that they just sang the words phonetically. Although some fans believed that they didn't speak the language due to them growing up in Northern Europe, the band quickly dismissed the accusations. They insisted that they all spoke English very well, in addition to several other languages, and wrote all the band's lyrics by themselves.
Winning again
Since their first breakthrough, when the band won the Eurovision song contest in 1974, ABBA had many years of prominent success. Despite all that, the Swedish foursome still had a warm place in their hearts for the contest. In 2005, during the contest's 50th-anniversary celebration which was held in Kiev, Ukraine. the Swedish band was honored when their song "Waterloo" was chosen by the Eurovision committee as the best song in competition history.
Making a sacrifice
In recent interviews, ABBA members Frida and Benny admitted that they had to leave their children behind after their careers began taking off. Frida said that the band was touring approximately ten months a year, and while she felt lonely and miserable without them she didn't have any other choice. Eventually, she divorced from her first husband and moved the Stockholm, while their children remained in his custody. Benny revealed that he also left his fiancee and two children when the band became successful.
Reunion
Despite many fans wishing for a comeback, all four ABBA members had publicly responded that it is highly unlikely they'll ever perform again. All four band members agreed that the decision was final, And even declined a $1 billion offer for a 100-show reunion. Band members Bjorn and Benny are pursuing their own musical projects, which includes music for films and musical, while Frida and Agnetha had solo careers before they both chose to leave a quiet, reclusive lives.