Many of us have heard of the term 'bridezilla' which is thought to be a bride turned giant angry lizard, unashamedly wanting her special day to be unrealistically perfect. Perhaps even ready to step on anyone or anything to get it all her way. Most desires and decisions from a bride planning her wedding are called for and justified – every woman deserves to have a wonderful day that she's dreamed of all her life. However, sometimes these wishes are just unnecessarily rude, coming from a bride being demanding and not realizing that there are more things going on in this world than their wedding day!
Well, recently there has been a story come to light on Reddit in which a bridesmaid has been reprimanded by her sister-in-law bride for cutting her hair. That's right. Apparently she should have asked the bride first before she had the chop. But was she in the right? Or was she being self-centered?
Becoming a new family member
Before the whole haircut ordeal, this particular bridesmaid was honored to have been asked to be part of the wedding as a member of the bridal party. Her brother was getting married, and her future sister-in-law had wanted her to be a special part of their special day.
She had never been a bridesmaid before, nor had she ever been to a wedding before – so this was a big deal for a big day! She was excited to celebrate with them, and what's more, she was looking forward to feeling gorgeous in her bridesmaid dress. But of course no one would upstage the bride, no one ever does!
Making a change
Even though her sister-in-law was apparently rather picky and strict with the minor details of her wedding, she insisted that she was not a difficult bride. After all, every bride deserves to be a little spoiled when it comes to planning her special day. Feeling excited about the big day and being involved, the bridesmaid decided that she was going to have a little change up.
She was going to chop off her hair that was at this point down past her waist! This was a major change for the bridesmaid because she had been growing her hair for years. Nevertheless, she felt it was definitely time for a new haircut – just in time for the wedding she thought…
A bold new look
After growing tired of her lengthy locks, she decided the time was right, so off she went to the hairdressers. It wasn't just a minor cut. She was going to have a pixie cut. She had always wanted to make a big change, and lots of people had told her time and time before that a short haircut would really suit her.
She took the risk, and boy did it pay off. The hairdresser finished the cut, and finally swiveled her round in the chair to face the mirror. She opened her eyes and a great big beaming smile grew upon her face. She absolutely loved it. The hair stylist told her it suited her face shape perfectly, and it gave her such a confidence boost.
Posting with pride
After returning home to her fiance, he told her he loved it too! She was so happy. She certainly had made the right decision. Feeling elated by the new haircut, she decided to post a mandatory selfie. She started getting lots of likes and comments telling her how much they thought it suited her. The approval from her peers was giving her even more of a confidence boost.
She was so glad she had decided to get the pixie cut. And to top it off, her brother's wedding was only a few short weeks away, so she was now going to look her best. However, there was one important person that was going to disapprove of the haircut. After an hour from posting her new look on Instagram, she received a rather unexpected text.
An unexpected text
The text was from her sister-in-law, and instead of complimenting the haircut like everyone else, she instead told her that she was not happy at all with the decision. The bride insisted that she should have asked for her permission before she decided to chop it all off, because the new pixie-style was not going to match her feminine decorations and designs.
With all of the other members of the bridal party having long hair too, the bridesmaid now felt ever so disheartened. Her elation with the new haircut had been bought straight back down to earth with a mighty thud. With her sister-in-law telling her that she was now going to stand out in the photographs for all the wrong reasons, the bridesmaid began to feel anxious and upset.
Needing answers
She herself was thrilled with how she looked, but now the haircut seemed to be for nothing. She never meant to upset her sister-in-law. In fact, she thought she might actually really love her new look.
Apparently not. After feeling torn on how to react to it all, the bridesmaid decided she needed outsider opinions on the matter. Was she out of line for getting the haircut without asking the bride? Or had the bride severely overreacted? Needing answers, the bridesmaid took to Reddit.
Chopping for charity
The bridesmaid explained in the Reddit post that she hadn't just had the haircut for selfish vanity reasons, but she got so much chopped off in order to donate the hair to charity. She was able to give away 48 inches of hair to the charity Wigs for Kids.
This is an organization that makes wigs for free to give to children suffering from cancer or alopecia. This made the disapproval from her sister-in-law even more upsetting.
Support flooding in
The bridesmaid posted the question on Reddit: "Should I have asked before I made such a drastic change to my physical appearance?". She needed answers, and after a while, the responses came flooding in.
The majority were in support of the bridesmaid, with one particular user telling her that this was not her problem. They responded saying that she didn't understand the bride's impulse to control her wedding party's appearance. "You should be in her wedding party because she loves you, not because you are aesthetically pleasing."
No apologies needed
Another person wrote in the comments that she should not apologize for anything, suggesting that "Bridesmaids don't have to sign away their right to be themselves, hair included." Another response also showed the bridesmaid support, telling her "It's your hair, and you can do what you want with it."
The user continued by saying that the bride is obviously feeling very stressed and that she merely wants her wedding to be unnecessarily perfect which might explain why she reacted in such a way.
Empathy for the bride
However, there were also other responses to the Reddit post that showed empathy towards the bride. They agreed with the bride, saying that it may have been polite if she had asked her first. One user commented:
"I understand where she's coming from. I keep my hair long because I don't like how short-hair looks on women. I would not be happy with a short-haired woman in my bridal party". The responses supporting the bride didn't stop there either.
Permission needed
Another response agreed that the bridesmaid wasn't out of line for wanting to get her hair cut, but she should have asked first. The user continued, claiming that "People think different, so hopefully the bride will understand that you didn't mean any harm."
Another response suggested that although she didn't HAVE to ask if the haircut was going to be okay, it just would have been polite and respectful if she did. So, she should have asked permission to get her hair cut?!
Uniformed bridal party
There was also another comment on the post, with the user claiming that although the bride was being dramatic, she also understands the importance of wanting everything to look uniform. This consistency in appearance is likely to be so important to the bride because of the photographs taken on the day.
The bridesmaid with the pixie cut will certainly stand out amongst the other bridesmaids with long hair, but is this so important? Especially when she donated the hair to a good cause? Seems odd to us.
She should have waited
Another Reddit user had a lot to say on the matter. They suggested that "It sounds like you and your sister-in-law aren't very close." They continued by claiming that the bride is likely to feel frustrated because the bridesmaid will be stealing her thunder…
Making her hair reveal on what was supposed to be her own special day. The pixie cut will be getting a lot of attention, so perhaps there was no harm in waiting until after the wedding?
Giving us an update
After getting numerous responses from other Reddit users, the bridesmaid shared an update on the whole ordeal, and thankfully it was good news! Taking to Reddit, the bridesmaid shared that she and her sister-in-law had met for dinner, talked it out, and finally came to an understanding.
This seems like the adult thing to do, as both sides of the argument had justifications. The bride was simply stressed about planning her wedding, and the bridesmaid was unaware of how much the haircut may have upset her sister-in-law.
Admission
Speaking about their conversation at dinner, the bridesmaid revealed how neither of them were still upset, and that they have settled their differences. She continued by explaining that the bride had, in fact, had a very stressful day when the new haircut was revealed.
It was the day that her caterer had canceled and so the haircut was another unexpected surprise. The bride has since apologized for her overreaction, admitting that she herself was out of line for making her feel bad for getting the haircut.
Loving the look
In fact, the bride actually confessed how much she loves the new haircut, suggesting that the shorter pixie cut will look absolutely beautiful with the floral headbands she picked out for all of the bridesmaids' outfits.
The bridesmaid closed the post by revealing that everything was now fine between the two, and that she thanks everyone for all the advice and support they had given her. It seems the haircut turned out to be a great decision in the end!
More bridezilla stories
Although everything for the Reddit story turned out good and well in the end, there are other stories from attacked bridesmaids which may not have ended so civil. In a post shared on Facebook, a bridesmaid once shared text messages she received from a bride demanding that she needed to do something about her hair.
Feeling embarrassed, the bridesmaid was not just upset about her telling her she needed to change it, but mostly because of the way she told her to.
Wrong color
The bride was extremely rude in the way she approached the situation. In the message, she demanded that the bridesmaid change her "awful orange hair" because she absolutely hated it. Ouch! The attack continued with the bride suggesting she go to the hairstylist to "tone that ugly…. Down."
Double ouch! The bridesmaid was blown away by the foul mouthed response of the bride. What kind of woman treats her bridesmaids in this way? Perhaps it's time to find some new friends.
Backlash
Unsurprisingly, most responses were in support of the bridesmaid attacked for her hair, with one user sarcastically responding: "The aesthetic of my wedding is the people I love." Another user empathized with the bridesmaid.
She claimed she too had a similar encounter when she turned up at her cousin's wedding – apparently her cousin threatened to kick her out because her hair color was not in keeping with the color scheme of the wedding… Why are people like this about their wedding? It seems so bizarre.
A very specific dress code
Another similar story of a bride gone mad comes from a Facebook post that has since gone viral. The post sees a bride address all members of her wedding party, demanding they follow the rules of her strict dress code.
Why? Because they were due to create an incredible special effect of synchronized dancing on video – which apparently wouldn't work if anybody doesn't abide by the rules. On top of this, the dress code was categorized into weight…That's right. All guests must dress according to their size. Woah!
Formal attire
In addition to these precise requirements, she requested that each guest spend at least $1000 on their outfit due to the wedding venue being what she described as "Extremely upscale" – this included hair and makeup, jewelry, shoes, and accessories.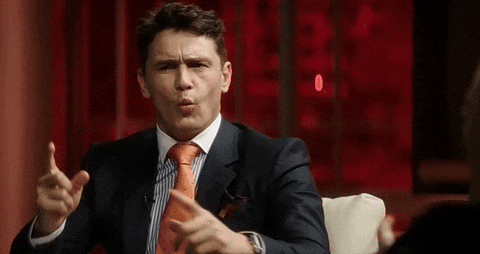 She insisted that the formal attire must be the best quality brands because the theme of the wedding is '24k' for a reason. She said she didn't want anyone turning up looking like trash because it will make them look like trash too.
A viral post
For obvious reasons, the post made by the bride on the private wedding group has since gone viral. The bride reminded all guests that they had over a year and a half to make sure that their outfit met the requirements perfectly.
The demands made by this bride were none negotiable, so we can only imagine how much fun they were all going to have with such a demanding bride in charge of the day. We wonder if anyone actually went to that wedding in the end.