If you have watched HGTV, you have definitely come across their hit show "Love It or List It." Led by dynamic duo Hilary Farr and David Visentin, the show involves them trying to convince homeowners to keep their homes or to put them on the market. Farr, who is an interior designer, is in charge of renovating the homeowner's home with a set budget. Visentin, who is a real estate agent, is tasked with the goal of searching for homes which match what the homeowners are looking for that their current home lacks, such as access to schools, certain amenities, etc.
---
---
Often times, the audience and the duo have no idea what the buyer's decision will be, and that uncertainty makes it all the more enticing to watch!
The show was originally shot in Toronto, Canada, but it has since moved down to North Carolina. This has added a new twist to the show, and increased its appeal to a wider audience as it now caters to both an American and a Canadian demographic.
Farr and Visentin each bring something truly special to the show which has made it one of the most watched shows on the network. But ultimately what has made the show such a success is the organic humor between the two. Their comfort and familiarity together constantly draw the audience in… and the constant bickering makes them a delight to watch week to week! Now, it's time for a few little-known facts about the two! While there is a lot of magic on screen, there is also a lot that takes place behind the scenes.
They met at the audition
It may seem like Farr and Visentin have known each other for a lifetime judging by the easy dynamic between the two. But contrary to popular belief, the two actually did not meet until they auditioned for the show. Farr was cast before Visentin. When Visentin came in to audition for the show they loved him. The channel thought he would compliment Farr, and he possessed the sense of humor they thought would play off of Farr's and create some healthy competition between them.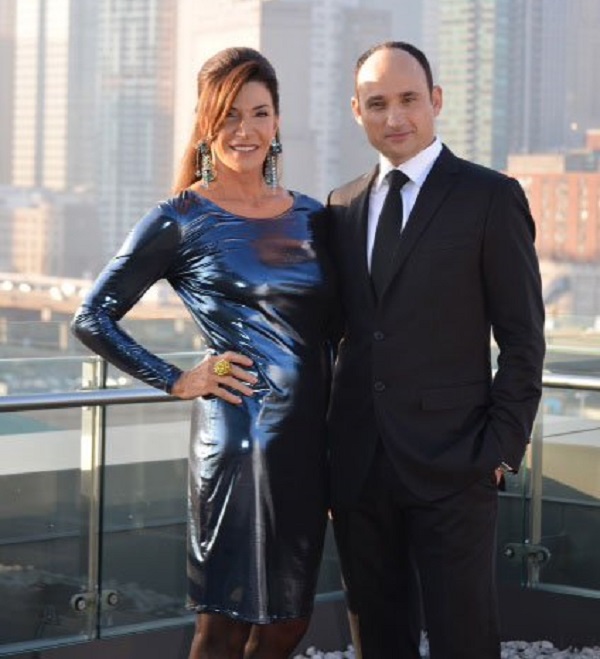 Farr was on the big screen
You may be familiar with a little film called "The Rocky Horror Picture Show" which starred the now infamous actor Tim Curry as Frank N. Furter. At the time of casting Curry was in close proximity to Farr. Farr's family lived below him while they were casting for the film, and since they were so close, a non-speaking role was actually written for her. So have a look for her next time you watch.
Ballet origins
Prior to falling in love with interior design, Farr dreamed of being a ballet dancer. While growing up in London, England, she was enrolled in the prestigious Royal Ballet School at a young age. However, her career as a dancer was not meant to be as at the age of 11 she quickly shot up like a tree. Her new-found height made it apparent ballet would not be her future. Hence, it's a good thing she found a passion for design!
The first to stage homes
Home staging is a popular mode of making one's house its most presentable… and thus it's most attractive to buyers. Farr realized that in order to get buyers to really see a home's potential she needed them to have that "wow" moment as soon as they entered. Thus, she began staging homes in Toronto so that potential buyers would want to put down an offer sooner rather than later. By being the first to start staging homes, she paved the path for future designers.
She loves volunteering
Farr also loves to travel, and embarked on a trip to Africa in 2017. Instead of going the normal tourist route she did something slightly off the beaten track and extremely admirable. She decided to assist a veterinarian who was a Quaker Pastor in the area. She worked as his Veterinarian Technician and helped vaccinate a number of dogs in the community who needed it. Good work on and offscreen.
She's constantly on the move
Farr had something of an international upbringing, as she is Canadian borne but grew up in London. Perhaps this helped to give her a love of travel, but also the drive to work in multiple locations. Not only does she travel between Toronto and Raleigh-Durham for the filming of "Love It or List It" but she also has her own design office in New York City. So she splits her time between all three of them and she's always on the go.
She's fighting poaching
As you may have guessed from her time volunteering as a vet tech in Africa, she has a true love of animals. This continues to shine through as she is a firm advocate against elephant poaching and is a champion for the VETPAW organization which is actively engaged in putting an end to elephant poaching. Nothing like being involved in a worthwhile cause. Check out their Instagram and you can get involved too.
Farr was on Broadway
The popular play "Run For Your Wife" which ran for a number of years on Broadway, and was written by Ray Cooney, had a lead star you may recognize now. You guessed it – Farr! She was a lead in one of the Broadway productions of the comedy. The plot involved a London cab driver with two lives, two wives, and a juggling act to keep them both separate from each other. Farr has been on the big screen, the little screen and the stage… what does that leave?
They're both athletes
Both Farr and Visentin are athletes. Farr used to be a competitive netball player in England, and continues to be involved in swimming and diving. Visentin is also a swimmer but more on the competitive side of things. He competes in swimming events and triathlons. Farr can often be seen jogging around on location as well. When she was in Africa back in 2017, she earned the nickname "muscles" because the villagers often saw her running.
Visentin on the little screen
While he has spent over 16 years in the real estate world, he also spent some time learning the ropes of the acting world. Back in high school he was very involved in the theater program, and it did not stop there. He also starred in a television show called "My Parents' House." Clearly his love of acting helped to prepare him for his current role. Maybe there will be some more appearances in the future… watch out Hollywood.
Their true feelings
Does that faux onscreen rivalry filter down in to their personal interactions with each other? The answer is a resounding no. The two love each other, in a totally platonic way that is. Offscreen they are the best of friends and have nothing but glowing things to say about each other. The two genuinely enjoy the banter and sense of humor each one brings to the table. While they may share an almost couple-like quality on the show, they are definitely not one!
Visentin is married with a son
Visentin married longtime girlfriend Krista Grycko back in 2006 at a very small and private ceremony in Canada. The couple have one son – Logan. He has largely kept his family out of the spotlight, and his wife keeps a very low profile with their son. Since Visentin is often away for work, his wife spends the majority of her time with their son. Visentin claims that one of the most joyful moments in his life was Logan's birth.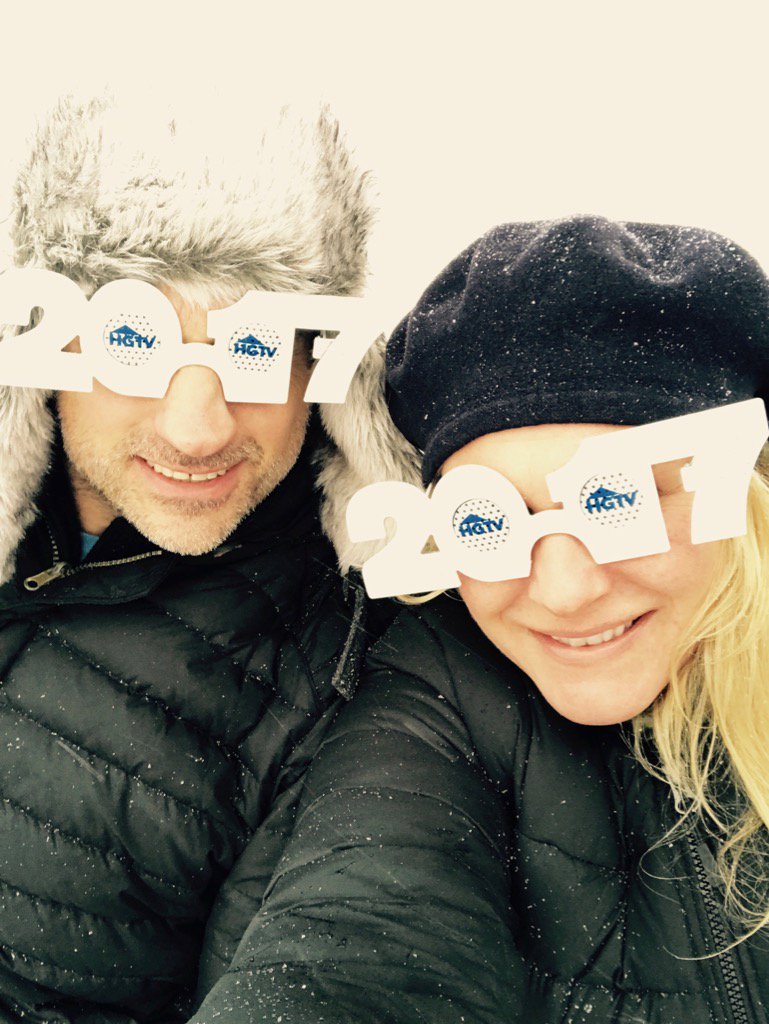 Visentin is a legacy
A lot of his family is also involved in the real estate world. While he has been at it for well awhile now, he is not the only one in the Visentin clan to be involved. His father is a real estate broker and also has three siblings involved in the industry. His two brothers are real estate agents, and he mentioned that his sister has also recently received her real estate license. So it seems like it truly is a family affair.
Farr's Ideal Day
How do you think an interior designer, globetrotter, and athlete likes to spend her down time? Running marathons or checking out a new restaurant? In Farr's case, she likes to spend her time off at the spa when she isn't constantly on the move. Farr has spent her own time in the limelight and also enjoys a good movie marathon if a spa day isn't on the table. Sitting on the couch watching some good movies with friends and family is a great way to relax.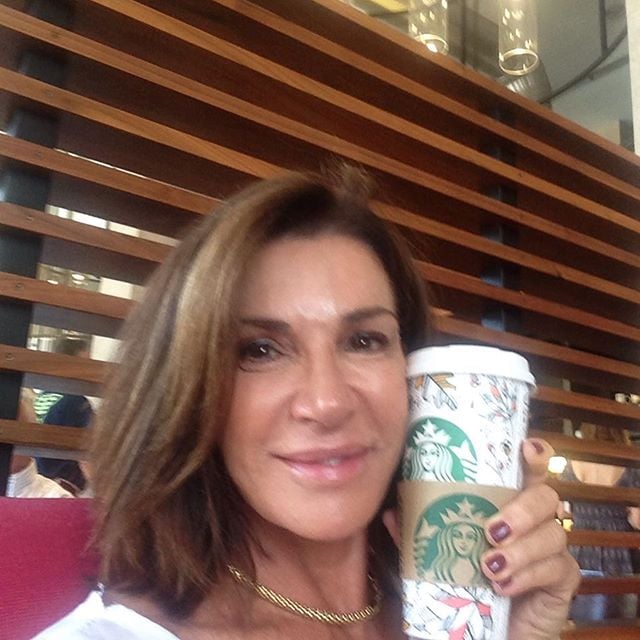 Visentin's Ideal Day
Does Visentin join Farr during her spa days or movie marathons, or does he prefer something a little bit different than his co-star? Indeed, he does! Visentin has a love of golf. Once summer rolls around in Canada, you can often find him hitting the links for an enjoyable afternoon. An like Farr, he also enjoys a good movie, but he prefers to frequent the movie theater rather than stay in. Nothing like enjoying the big screen and the air conditioning on a hot day.
Visentin is a thrill seeker
While bungee jumping and skydiving may not be everybody's cup of tea, Visentin definitely has a touch of the daredevil in him. Back when he was in his 20s it was reported that he did indeed jump out of a plane. Nothing like skydiving to start your morning out right! But don't worry, he made sure to mention that he had a parachute, and obviously it deployed. I wonder what he will try next, maybe white water rafting?
Mamma mia pass the pizza
Carbs, carbs, and more carbs. While the pair may like to start out the day with a healthy smoothie to give them that burst of energy they need to get going they both share a deep-seated love of Italian food. While Farr likes it all, and can often be seen enjoying a good pasta, Visentin just needs a good pizza. I wonder if there is an Italian edition of "Love It or List It" in the future?
Farr's clothing style
If you look at Farr's personal style, she seems to go for a timeless, elegant look. It also has a functionality to it, meaning that she is always well-dressed but also ready to be on the go. While some of her clients may have a flair for the dramatic, Farr does not so much, which you can see if you visit her company website. This is also reflected in her personal clothing style. She has the ability to look at a space and imagine how the room will best function design wise, while appealing to the client. Now, there is a talent!
Real or scripted?
It is 100% natural; how can you fake a chemistry like that? While it has been alleged that the show is scripted, both stars maintain that it is not. The easy dynamic between the two is not something that can be written. The back and forth banter that the two have going between them is something of an improvised competition of jokes. It's up to the audience to decide who is winning the battle – it may be Farr one day and Visentin the next.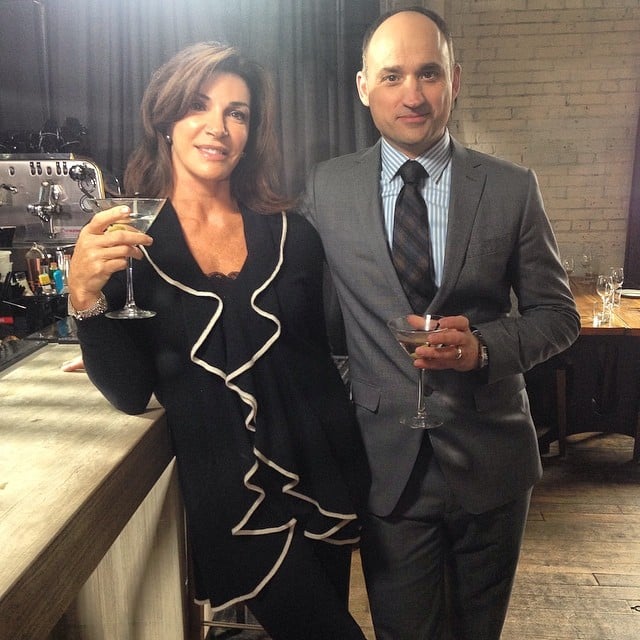 Farr vs. Visentin
So who is really winning in the competition of "Love It or List It"? Is Visentin managing to convince the owners to list their homes, or is Farr convincing them they can simply renovate and already have their dream home? If there was to be a tally at the end of each show it would appear that Farr may be leading. Maybe this will change in the future, so we suggest that you keep watching to find out!