Getting an acceptance letter for the following American higher learning establishments is no easy feat. A 4.0 grade point average is certainly not enough to get into these schools. You will need an incredibly high SAT score, a long list of extra curricular activities and the ability to pay the outrageous tuition fees that these institutions ask for. Some of the names on this list are familiar, such as all eight of the Ivy League universities (Brown University, Columbia University, Cornell University, Dartmouth College, Harvard University, the University of Pennsylvania, Princeton University, and Yale University).
However, there are many schools throughout the nation that are not quite as famous as the aforementioned eight but are even harder to get into. The problem with getting into one of these schools is not only the element of acceptance but also the element of maintaining your studies and getting to graduation.
College acceptance is also a matter of finances. Getting into these schools is a wonderful thing, but if you are not very wealthy or get yourself a scholarship, you are looking at getting into some serious financial debt for an undergraduate education. These selective schools are calculated by the lowest acceptance rates and the highest SAT and ACT test scores.
Harvey Mudd College
Opened in 1957, Harvey Mudd College hasn't always been the great institution it is today. The very first classrooms were temporary and some of them were even at the homes of professors.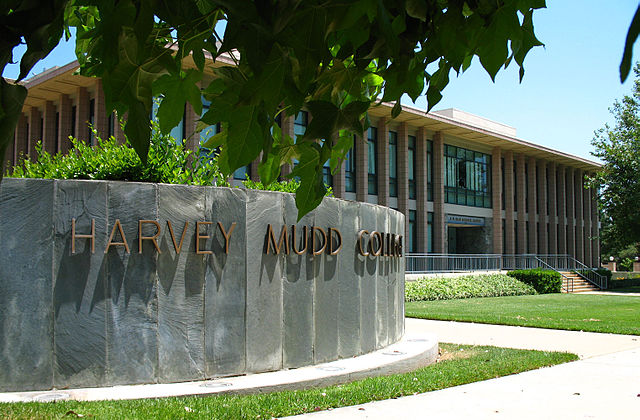 Today Harvey Mudd has an acceptance rate of 13% and around 800 students. One of the seven Claremont Colleges, it is one of the nation's top liberal arts colleges.
Cornell University
Cornell University has an acceptance rate of 15%. It was established in 1865 and at the time had the biggest entering class of any university in America – and this was only in its first year.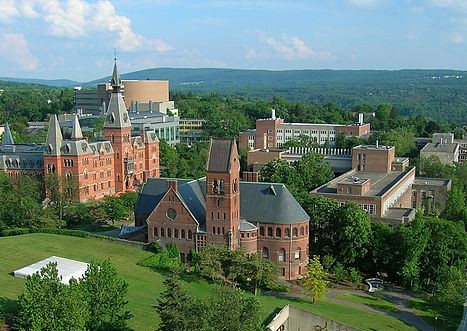 The university is seen as something of a leader, being one of the first US universities to allow both men and women.
Amherst College
Amherst College led the way when it founded in 1821 as it allowed the entrance of all qualified students, regardless of religion and race. In fact, it was in 1826 that their first African American student graduated.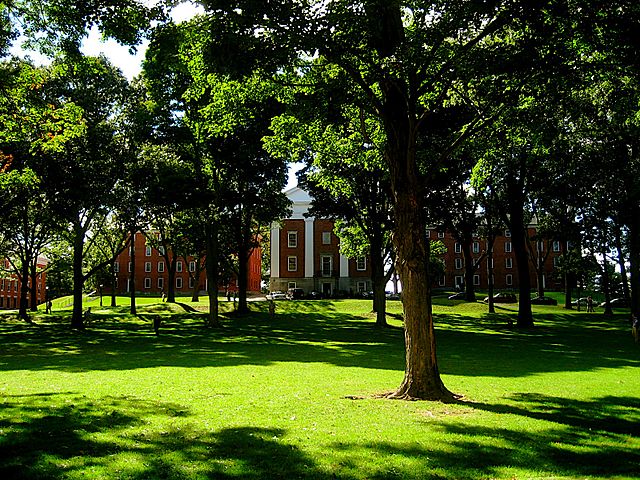 Regardless, it wasn't until 1962 that the college began to hire women as professors and even later in 1975 that it became a coeducational institution. It now has an acceptance rate of 14%.
Vanderbilt University
Vanderbilt University was founded in 1873. Situated in Nashville, Tennessee, it was part of the Methodist Episcopal Church.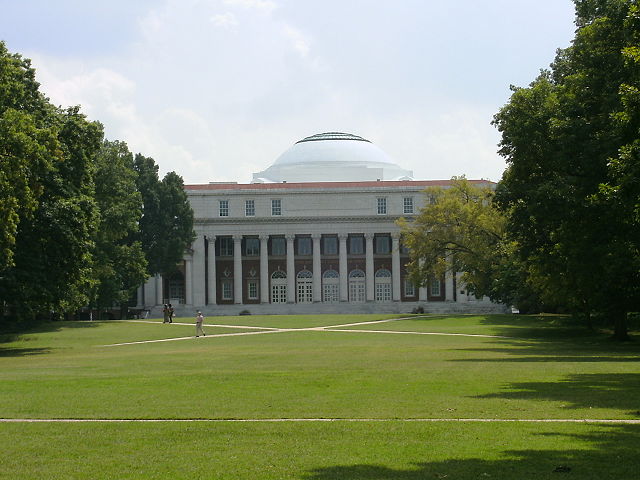 Although it was never listed as a coeducational institution, the university never actually prohibited women from enrolling. Nowadays, the university has an acceptance rate of 12% and is highly respected in the field of education.
Northwestern University
It was in 1853 that 379 acres of land were purchased by the founders of Northwestern University. Just a couple of years later the university officially opened with just ten students and two faculty members.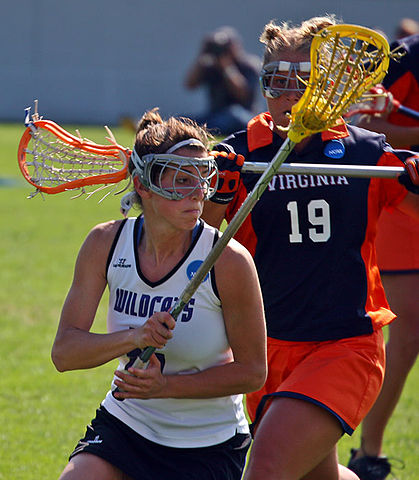 Nowadays the situation is quite different with thousands of students across 12 schools and 3 campuses. Getting in isn't easy with a 13% acceptance rate.
Pitzer College
One of the seven Claremont Colleges, Pitzer College was founded in 1963. This liberal arts institution was actually established as an independent women's college which became coeducational in 1970.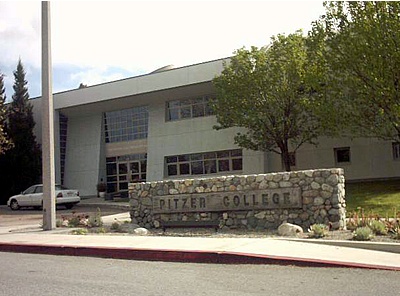 This Californian college has an acceptance rate of 13%, making it one of the more selective US institutions.
Pomona College
Pomona is yet another of the seven Claremont Colleges. In fact, it helped create the consortium. Pomona College was established in 1887 as a New England type college.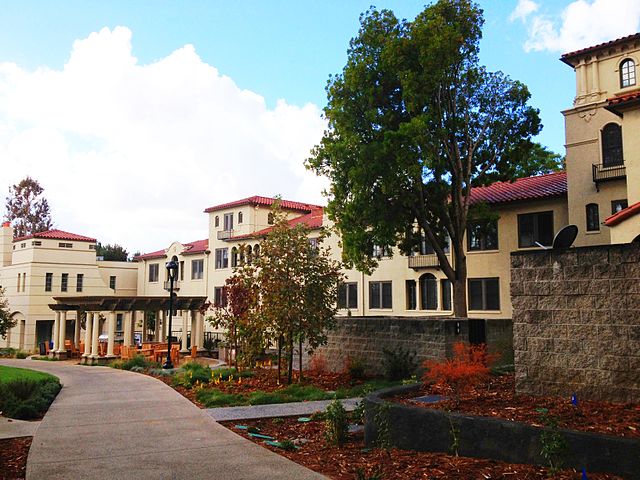 In the 1920s it had to decide whether it would continue to serve as a small college or expand. It was at this point that it set up the Claremont Colleges consortium. The rest is history and it now has an acceptance rate of just 10%.
Franklin W. Olin College of Engineering
The National Science Foundation once made calls for better engineering education. The F.W Olin Foundation worked to create a college to help resolve this issue.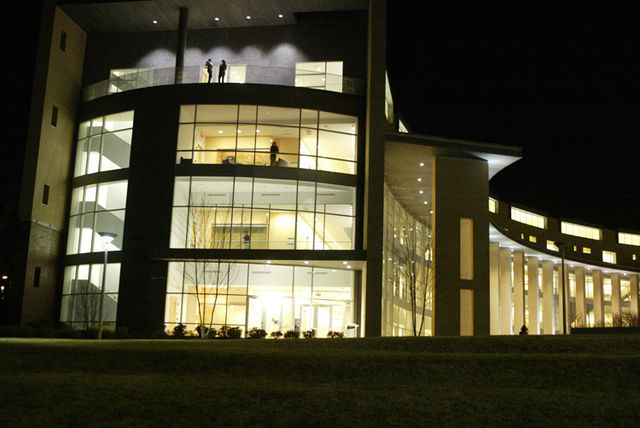 It focused on engineering but also business, creativity and other relevant skills to the field of engineering. It wasn't until 200 that this college with a 12% acceptance rate became reality.
Dartmouth College
Dartmouth College was established back in 1769. Situated in Hanover, New Hampshire, it was intended to educate Native Americans. Not long after its establishment it was the subject of a U.S Supreme Court Case.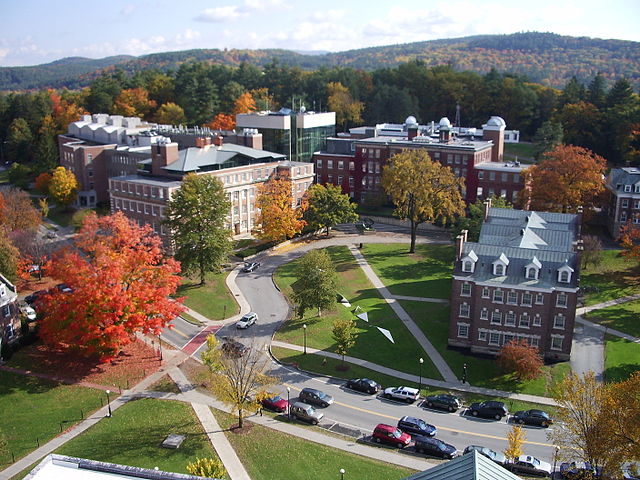 This 1819 case helped provide greater autonomy to private institutions as the state would interfere less. Dartmouth College now has an acceptance rate of 11%.
Duke University
Duke University began as a rather modest institution in 1838 with just one small schoolhouse. Since then it has changed locations and names on numerous occasions.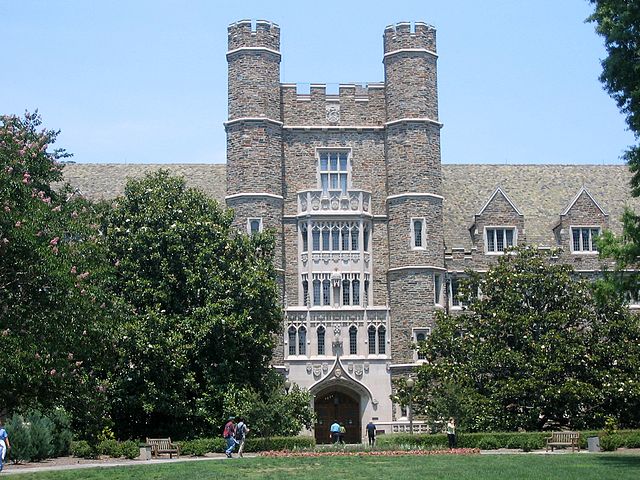 The present day is quite different with over 14,500 students enrolled and an 11% acceptance rate. It is ranked among the best universities in the USA and is renowned for its basketball team.
Claremont McKenna College
Founded in 1946, Claremont McKenna College was originally a men's college but became coeducational in 1976. Located in California, this private liberal arts college has over 1,000 undergraduate students.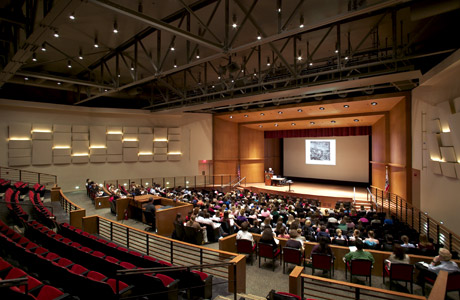 Often ranked in the top 20 US colleges, it has an acceptance rate of 11%. It is part of the Claremont University Consortium.
University of Pennsylvania
Thanks to Benjamin Franklin's idea of higher education preparing students for business and public service careers, Franklin's College of Philadelphia was turned into the University of Pennsylvania.
This happened between 1779 and 1791, making it America's first university. The university now has an acceptance rate of 10%. It has produced more billionaires than most universities, particularly at undergraduate level.
United States Military Academy
Located in West Point, New York, the United States Military Academy is often referred to as West Point. Coeducational, it was established as early as 1802 following plans of President Thomas Jefferson.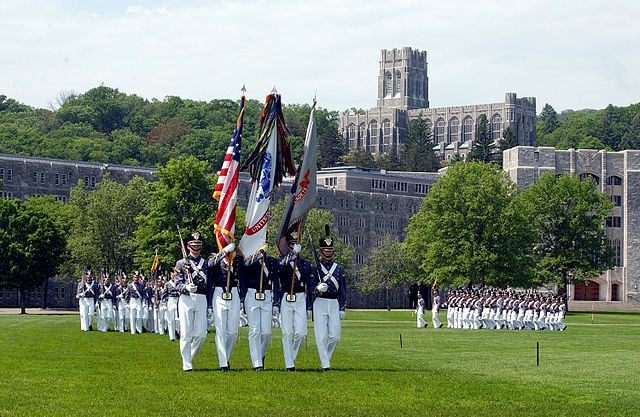 Those who study there can attain a Bachelor of Science degree as well as learn military leadership and take part in competitive athletics. Getting accepted isn't easy since the acceptance rate is just 9.5%.
University of Chicago
The University of Chicago's history goes back to 1890 when it was established by the American Baptist Education Society, thanks to a substantial donation from John D. Rockefeller. It has a range of professional schools  and is known for its arts and sciences.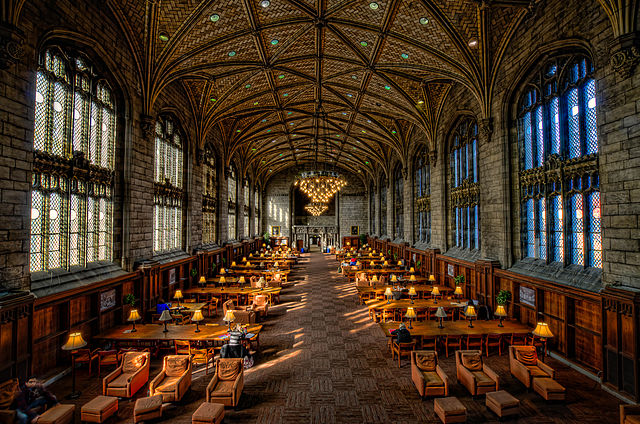 This university frequently ranks as one of the best in the USA and has many notable alumni in various fields. Competition to study there is high and the acceptance rate is as low as 8%.
California Institute of Technology
Founded by Amos G. Throop in 1891, California Institute of Technology is a relatively new school in comparison to some on this list. Also known as Caltech, its emphasis is on science and engineering.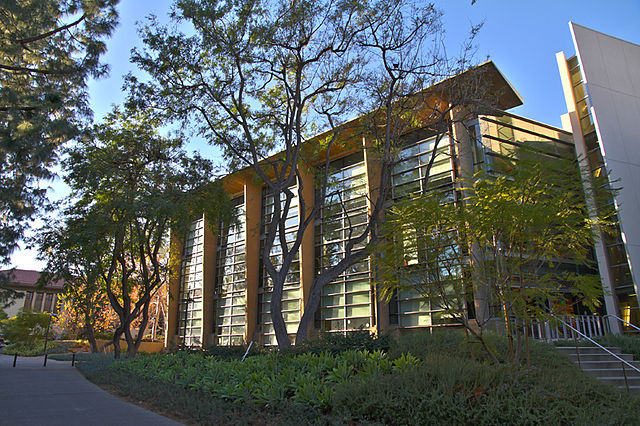 It is often referred to as one of the world's best universities and this is very much reflected in admirable list of alumni, made all the more impressive by the universities relatively small size. The acceptance rate is around 9%.
Brown University
One of the oldest higher education institutes in the USA, Brown University was founded in 1764. Located in Providence, Rhode Island, it was the first US college to accept students of all religions.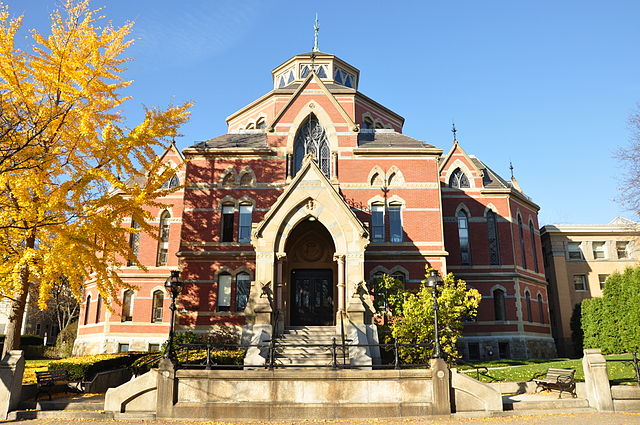 An Ivy League university, it is one of the most selective in the country with an acceptance rate of just 9%. The university has many notable alumni including 8 billionaire graduates and 7 Nobel Prize winners. It has a reputation as being free-spirited and unorthodox.
College of the Ozarks
Situated at Point Lookout in Missouri, College of the Ozarks is a liberal arts college with a 1,000 acre campus. Around 1,400 students attend the college and those that are full-time don't pay tuition fees due to the student work program and various donations received.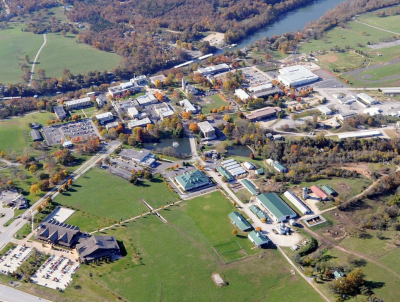 Established in 1907, it has always had a tradition of having students work instead of pay tuition. It has held its current name since 1990.
United States Naval Academy
This four year academy was founded in 1845 and is located in Annapolis, Maryland. Of the 5 service academies in the US, it is the second oldest. Primarily it educates officers for the Navy and Marine Corps. It can be found in a large 338 acre campus which is a National Historic Landmark.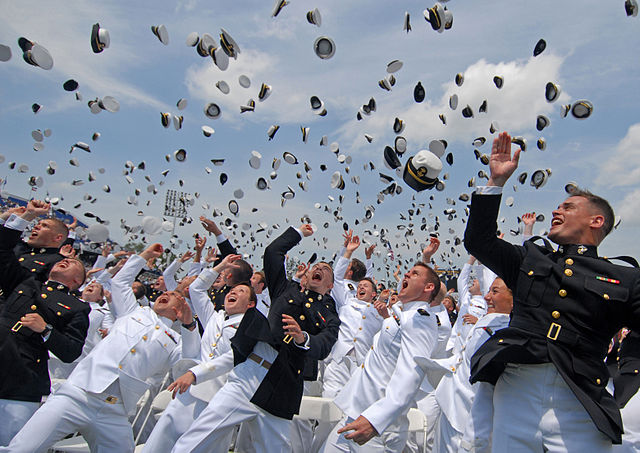 It is seen as one of America's top colleges and has around 500 faculty members. Candidates must be between the age of 17 and 23 in order to be admitted. Only 7.9% of applications are accepted.
Massachusetts Institute of Technology
Established in 1860 and also known as MIT, Massachusetts Institute of Technology is a private research university. Situated in Cambridge, its 168 acre campus lies on the bank of the River Charles Basin. It has 5 schools and 1 college and is widely considered one of the finest universities in the world.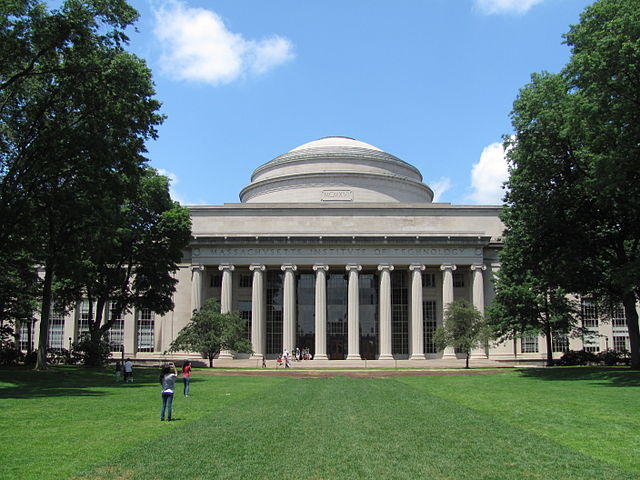 This is apparent in its very impressive alumni who include 82 Nobel Laureates and 34 astronauts. While it originally specialized in engineering and physical sciences, it now focuses on social and natural sciences too. There is a 7.9% rate of acceptance.
Princeton University
Founded in 1746, Princeton University is one of the oldest higher education institutions in the USA. This Ivy League university provides education to both undergraduates and graduates. In 1969 the university became coeducational. The university campus itself is some 500 acres and is located in Princeton, New Jersey. More than 98% of the students live on campus.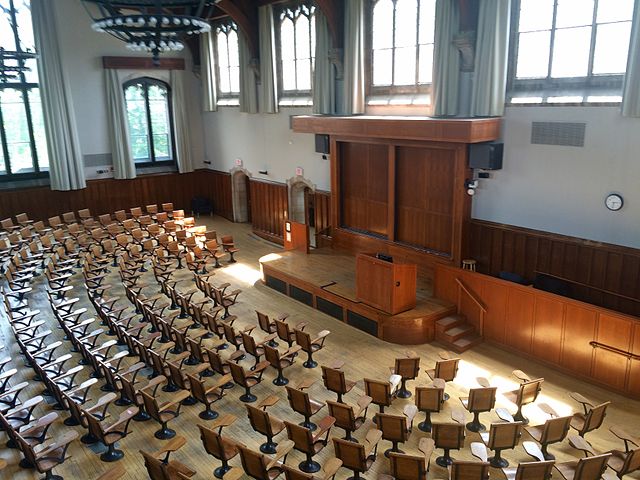 It is often rated as one of the best universities not just in the US, but in the world. Some notable alumni include 2 U.S presidents and 41 Nobel Laureates. Its reputation means that it is notoriously difficult to get into with a 7.4% acceptance rate.
Alice Lloyd College
Co-founded by Alice Lloyd and June Buchanan, Alice Lloyd College is a liberal arts college and one of 8 work colleges in the USA. Situated in Pippa Passes, Kentucky, it was first known as Caney Junior College when it was first founded in 1923. It wasn't until the early 1980s that it became a four-year bachelor's degree institution.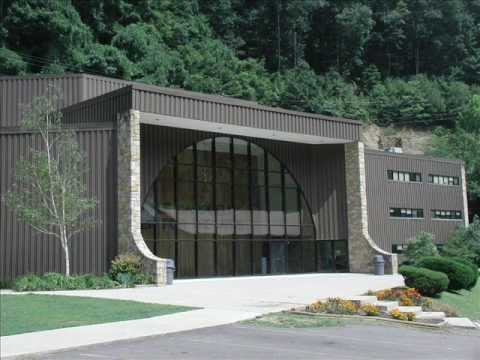 Students are required to participate in a work-study program. Jobs can vary from being an office assistant to working in the cafeteria. The acceptance rate of 7% puts it in the top 5.
Columbia University
Founded in 1754, Columbia University can be found in Manhattan, New York City. It is an Ivy League university and was originally known as King's College. It is the oldest higher education establishment in the state of New York. Made up of some 20 schools, the student population is estimated at almost 30,000. Some 28% of the student population are from outside the USA, while the university prides itself on its diversity.
Its acceptance rate of just 7% makes it one of the most selective colleges in the country.
Yale University
Yale University was founded in 1701, making it one of the oldest institutions of higher education in the country. This Ivy League university is situated in New Haven, Connecticut and is divided into a total of 12 constituent schools. Each faculty is responsible for its own curriculum. One of the world's wealthiest universities, its assets includes a $25.6 billion endowment.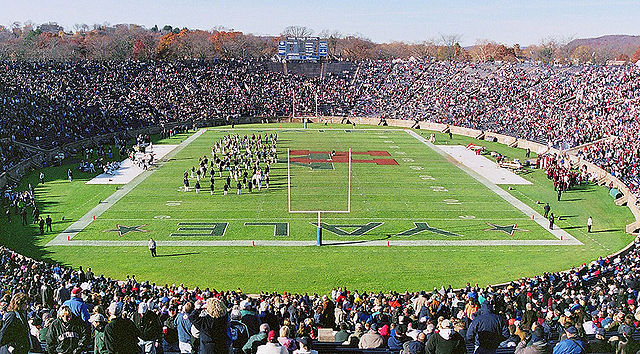 The university's library is one of the biggest academic libraries in the country with some 15 million volumes. Notable alumni include 5 U.S presidents and 13 living billionaires. The acceptance rate is just 6.3%.
Harvard University
Situated in Massachusetts, Harvard University is undoubtedly one of the most prestigious universities in the world with an acceptance rate of 6% – enough to put it at second spot on our list. The Ivy League research university was founded in 1636; it is the country's oldest higher education institution.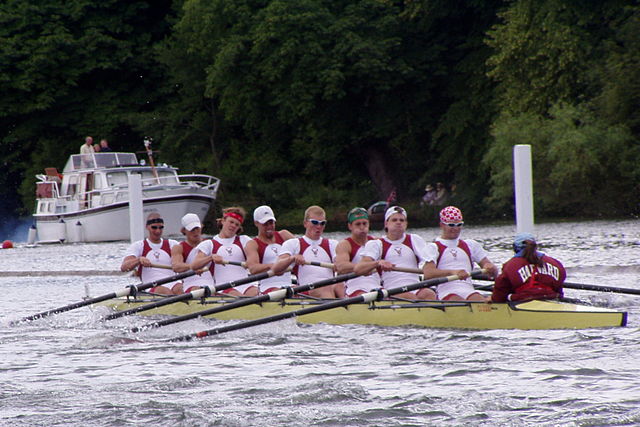 Split into 11 academic units, it has campuses throughout Boston. The main campus is at Harvard Yard and measures at 209 acres. The university library is the largest of its kind in the USA. Harvard has an extensive list of notable alumni including 8 U.S presidents and 62 living billionaires.
Stanford University
It is Stanford University that is officially the toughest U.S College to get into with an acceptance rate of just 7%. Its little wonder too since this is one of the finest educational institutes in the world, competing with the likes of Harvard, Oxford and Cambridge.
Founded in 1885 by Leland Stanford, it admitted students six years later. The main campus of the university is in Santa Clara Valley and is one of the largest in the USA at an incredible 8,180 acres. The university is very wealthy with an endowment of $21.4 billion. Needless to say, Stanford University has an impressive list of alumni.
Johns Hopkins University
Johns Hopkins University is a private research university that is directly linked to The Johns Hopkins Hospital. The acceptance rate of this institution stands at a firm and low 14%. The university's school of medicine is world famous and the most sought after medical school in the country.
It was named after its first benefactor, who donated $7 million for its creation, along with the hospital of the same name.
Washington University of St. Louis
With a 17% acceptance rate, Washington University of St. Louis is one of the hardest colleges to get into in the US. The private research university was founded in 1853 and was named after none other than George Washington.
The university has produced 25 Nobel laureates. The university's law school, social work and public health, and medical program are their top chosen schools.
Rice University
Rice University has an acceptance rate of just 16%. The university is located in Houston, Texas, sits on 295 acres, and was founded in 1912. Rice is considered the hardest university to get into in all of Texas.
The university has produced a dozen Rhodes Scholars, and is directly linked with several NASA projects. The business school at Rice is top tier and has seen most of its graduates go on to become CEO's.
Bowdoin College
Getting lower and lower in the acceptance rate, Bowdoin College has a mere 15% acceptance rate of admission. The private liberal arts college is situated in the town of Brunswick, Maine. The college was founded in 1794 and offers 33 majors for students to choose from.
The grounds of the college are spread across 318 acres. In 2017, Bowdoin College was ranked as the sixth top liberal arts college in the US.
Williams College
Williams College is located in Williamstown, Massachusetts. It was established in 1793 and is a private liberal arts college. The name of the college was given due to its initial investor, Ephraim Williams.
The college has an acceptance rate of just 18% and getting lower each year as they get more strict with their admissions policy. The college boasts more than 100 buildings and over eight Pulitzer Price winning alumni.