High school can be a confusing time. It's a time when we are forced to look inward and find out who we really are as people, while also trying to survive the hardships of the social jungle that is high school. Whether you're a jock, a geek, or a popular girl, everyone has a hard time. But imagine trying to do that, while also pretending to be a member of the opposite gender.
The teen comedy She's the Man, starring Nickelodeon sensation Amanda Bynes, is about exactly that. Inspired by Shakespeare's play, Twelfth Night, the movie revolves around Viola – a girl who dresses up as a guy and pretends to be her twin brother as she attends his high school. Viola loves playing soccer, and after her own high school cuts the girls' soccer team, she takes action.
Posing as her twin brother, Viola is accepted to her new school's soccer team. But as you'd expect, pretending to be a dude in high school doesn't go quite so smoothly all the time. She falls in love with her roommate (played by Channing Tatum), but he actually likes another girl, Olivia – who falls in love with Viola, thinking she's a dreamy boy.
While receiving mixed reviews, She's the Man had its own charm, and we will always remember it fondly. The cast made the movie as funny as could be, but where are they now? Keep reading to see what most of them are doing nowadays, ten years after the film's release.
---
---
Channing Tatum as Duke
Duke is Viola's roommate at Illyria and one of the school's soccer players. Like everyone, he's fooled by Viola's appearance and thinks she's a boy. While he's initially interested in Olivia, one of the school's popular girls, he then meets the real Viola while she's out of her disguise, and develops feelings for her. The two even share a kiss while she's working at a kissing booth. At the final soccer match between Illyria and Cornwall, Viola reveals her true identity as a girl, and Duke feels deceived by her lies. But eventually, the two move past it and end up as a couple, as he escorts her to the debutant ball.
Channing Tatum – now
Before he was the heartthrob movie star we know today, Channing Tatum started as a dancer in Ricky Martin's "She Bangs" music video. After starring in She's the Man, he was cast in his breakthrough role, the musical drama Step Up. Since then, he's moved on to films like the action comedy 21 Jump Street, romance dramas Dear John and The Vow, Foxcatcher, Kingsman: The Golden Circle, and of course, the Magic Mike movie franchise – in which he plays an exotic dancer. Channing actually worked the same job when he was younger, and the movie is partially based on his real life experiences as a dancer.
Laura Ramsey as Olivia
Olivia is a cute, popular girl, who's assigned to be lab partners with Viola (as fake Sebastian). Although Duke is interested in her, she is more interested in "Sebastian" and she tries to win him over. In the end, the real Sebastian, Viola's brother, comes back from his stay in London and she kisses him at night, thinking he's the Sebastian she knows. Eventually, after Viola is discovered to be a girl, Olivia ends up with the real Sebastian.
Laura Ramsey – now
Laura Ramsey started out on the ABC drama The Days. Before she was cast as Olivia in She's the Man, Ramsey took part in several movies like the Catherine Hardwicke directed sports drama Lords of Dogtown and horror thrillers Venom and Cruel World. After that, she took on several other roles in movies such as the comedy Are You Here (starring Owen Wilson) and No One Lives (with Luke Evans). In 2015, she starred in her own TV show, VH1's Hindsight.
James Kirk as Sebastian
Sebastian is Viola's brother. He's supposed to begin his studies at the elite boarding school Illyria, but instead he opts to go to London and play in a band. Viola decides to cover for him at the school, as it gives her a chance to make the soccer team and beat her old school, Cornwall, at a match – taking revenge on her ex-boyfriend. When the real Sebastian comes back from London, he takes his rightful place in the school and starts dating Olivia.
James Kirk – now
James Kirk is a Canadian actor, who you may know from the hit horror thriller, Final Destination 2. After assuming an uncredited role in the first film of the franchise, he was cast in the sequel as one of the main characters. Following his role on She's the Man, he was cast in movies like the Al Pacino starring sports drama Two for the Money, drama Frankie & Alice, and the comedy Boundaries, alongside Vera Farmiga.
Alexandra Breckenridge as Monique
Monique is the real Sebastian's superficial ex-girlfriend. She's popular and beautiful, but also full of herself and has a mean attitude towards people who are less popular. During the course of the movie, Monique has several run-ins (and one catfight) with Viola, but she always ends up being humiliated by Viola and Olivia, who won't take any of her bad attitude. She eventually attends the debutant ball with Viola's old boyfriend, Justin, who escorts her.
Alexandra Breckenridge – now
Alexandra is not only an actress, but is also interested in photography and has a dark room in her house. She began her way with supporting roles in comedies like She's the Man and Big Fat Liar, as well as guest roles on shows like Freaks and Geeks, teen drama Dawson's Creek, and CSI. But she was later cast in more serious roles, on shows like the drama Dirt, horror anthology American Horror Story (on two of the seasons), AMC's The Walking Dead, and the popular drama This Is Us.
Robert Hoffman as Justin
Justin stars off as Viola's boyfriend. The two are a happy couple until Viola's soccer team is cut and she wants to make it into the guys' team. He refuses to let her play, and tells her to just be a girl. Viola then dumps him and makes it her goal to humiliate him on the soccer field. During the final match she reveals her true identity, and then proceeds to beating Justin team, while scoring a penalty goal and making him cry.
Robert Hoffman – now
Before being cast in She's the Man, Robert had roles in films like the crime comedy Gigli (starring Ben Affleck and Jennifer Lopez), musical drama You Got Served, and the sports drama Coach Carter, alongside his She's the Man co-star Channing Tatum. Later on, he landed a recurring part in the 90210 reboot, and several other movie roles, such as the musical drama Step Up 2: The Streets, and comedies like Amateur Night and Take Me Home Tonight.
Amanda Crew as Kia
Kia is one of Viola's best friends, along with Paul and Yvonne, and also a member of the girls' soccer team at Cornwall which gets cut at the beginning of the movie. She is pretty, and also a bit ditzy and naïve, but she's kind and helpful towards Viola. During Viola's escapades while posing as her brother Sebastian, Kia tries to help her become popular (as she's initially not accepted as one of the guys).
Amanda Crew – now
Amanda began acting when she was only 10 years old, and was cast in the musical Dragon Tales. Her film debut was the horror film Final Destination 3, after which she received her role in She's the Man. Amanda also had roles in movies like the romantic comedy John Tucker Must Die, The Break-Up Artist, fantasy drama Charlie St. Cloud, and The Age of Adaline, starring Blake Lively. The actress is mostly known for playing the role of Monica Hall in the HBO comedy Silicon Valley.
Jessica Lucas as Yvonne
Yvonne is another one of Viola's best friends, and also a good friend of Kia and Paul. She too is one of the players on the girls' soccer team, and she's considered to be very beautiful and popular. Along with Kia, she helps Viola become more popular as one of the guys at school. With the help of her friends, Viola manages to get on her teammates good side and make her roommate Duke like her.
Jessica Lucas – now
Canadian actress and singer Jessica Lucas has had many movie roles, including horror flicks The Covenant, Cloverfield, and Evil Dead, as well as romantic comedy That Awkward Moment, and the Kit Harington starring action film Pompeii. But the actress is more commonly known for her TV roles, on shows like Life as We Know It, the 90210 and Melrose Place reboots, the NBC sitcom Friends with Benefits, thriller drama Cult, and the DC Comics show, Gotham.
Jonathan Sadowski as Paul
Paul is one of Viola's friends, and he has a crucial part in her charade as her brother Sebastian. He's the one who helps her come up with the perfect disguise to make everyone think she's actually a boy. Paul, who works at a salon, helps Viola keep up appearances, and gives her pep talks whenever she's doubting herself. He even offers to escort her to the debutant ball, after she invites Duke and is confident he won't show up after learning she deceived him.
Jonathan Sadowski – now
Jonathan began his acting career playing Jefferson on the NBC musical drama, American Dreams. Other than She's the Man, some of his movie roles include the Die Hard sequel Live Free or Die Hard, horror flick remake Friday the 13th, Chernobyl Diaries, and comedy The Goods: Live Hard, Sell Hard. The actor is currently starring as Josh Kaminski in the ABC sitcom Young & Hungry, and is set to star in the film, Young & Hungry: The Movie, this year.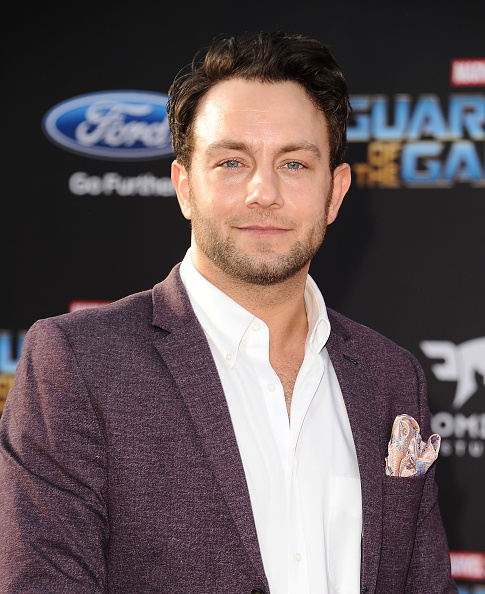 Emily Perkins as Eunice
Eunice Bates is one of Olivia's friends, but she's definitely not a popular girl. She's eccentric and nerdy – she's the classic movie nerd, as she wears glasses and huge braces, has asthma, and gasps while she talks. But she ends up hanging out with the cool kids, as she's Olivia's good friend, and Duke's lab partner (she promises to be the best lab partner he's ever had). The lovable nerd even ends up dating Toby, one of Duke's best friends.
Emily Perkins – now
Before she played the geeky Eunice in She's the Man, Emily Perkins had roles like young Beverly Marsh in the 1990 version of Stephen King's It, Brigitte in the horror drama film series Ginger Snaps, and Ellen in Prozac Nation, starring Christina Ricci. She later moved on to shows like the Canadian comedy Hiccups, as well as Supernatural, where she played the recurring role of superfan Becky Rosen. Emily's last movie role was in 2014, the sci-fi thriller Extraterrestrial.
Amanda Bynes as Viola
Viola, the main character of the movie, is a high school girl at Cornwall. She loves soccer and plays for the girls' team. After her team gets cut, she tries to get onto the boys' team, but the coach – as well as the players – refuse to let girls on their team. Her own boyfriend, Justin, who plays on the team, also objects, causing the two to break up. The strong-willed Viola then decides to take her twin brother, Sebastian's, place at his school – Cornwall's rival school, Illyria. She dresses up as a guy to fool everyone, and makes the soccer team. But of course, this causes problems as she falls for her Illyria roommate.
Amanda Bynes – now
Amanda started her career in the sketch-comedy show All That on Nickelodeon, later getting her own shows – The Amanda Show, and a sitcom called What I Like About You. She also starred in teen comedy movies like What a Girl Wants, Lovewrecked, and Easy A, as well as the musical-based movie Hairspray. Bynes became a huge teen sensation, so everyone was shocked when in 2010, she announced her retirement from acting. This was followed by substance abuse problems, legal issues, and public meltdowns which led to her hospitalization. The 32-year-old actress, now recovered, is about to graduate from the Fashion Institute of Design & Merchandising, and even said she's considering going back to acting – which we certainly hope she does.